OuOu is a wall board solution. A simple and flexible design. It was designed by Lars Zimmermann of Mifactori and was added as part of Trikkas initial 44.
Currently available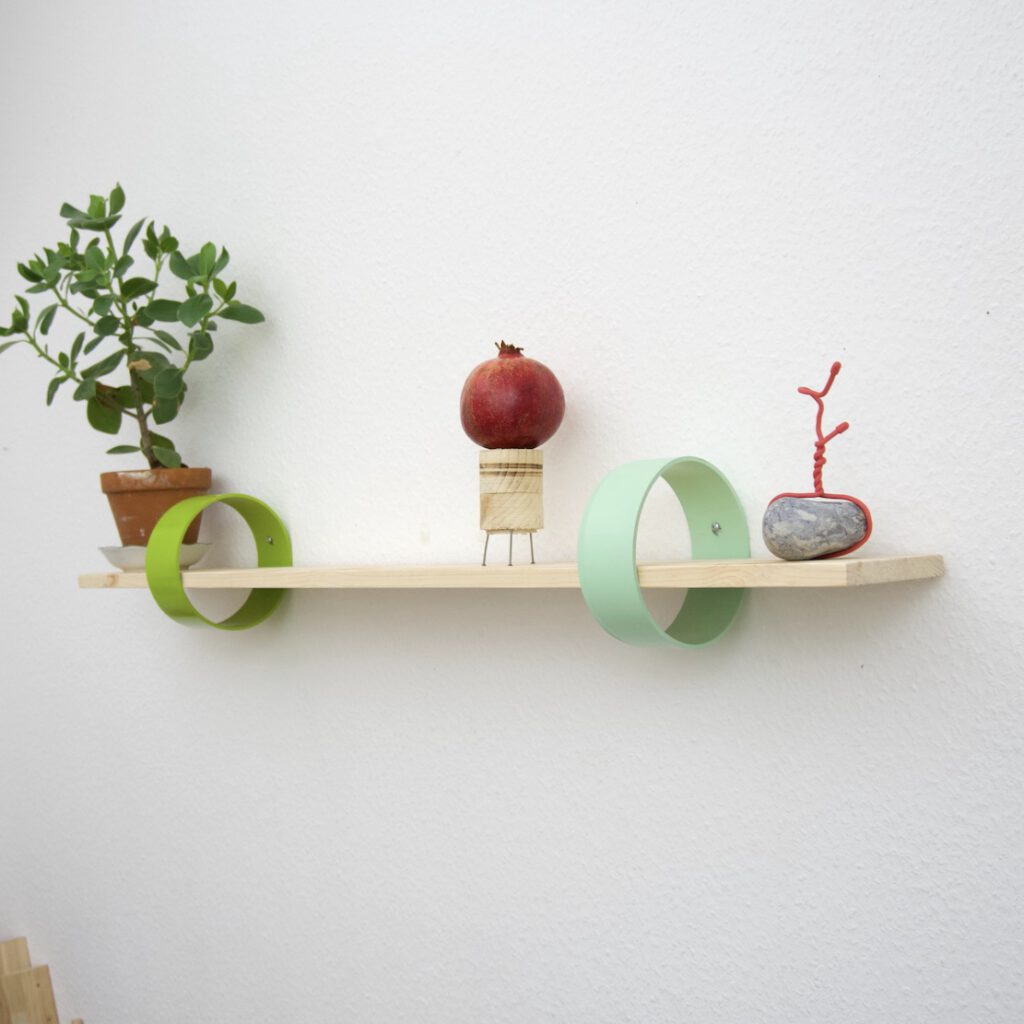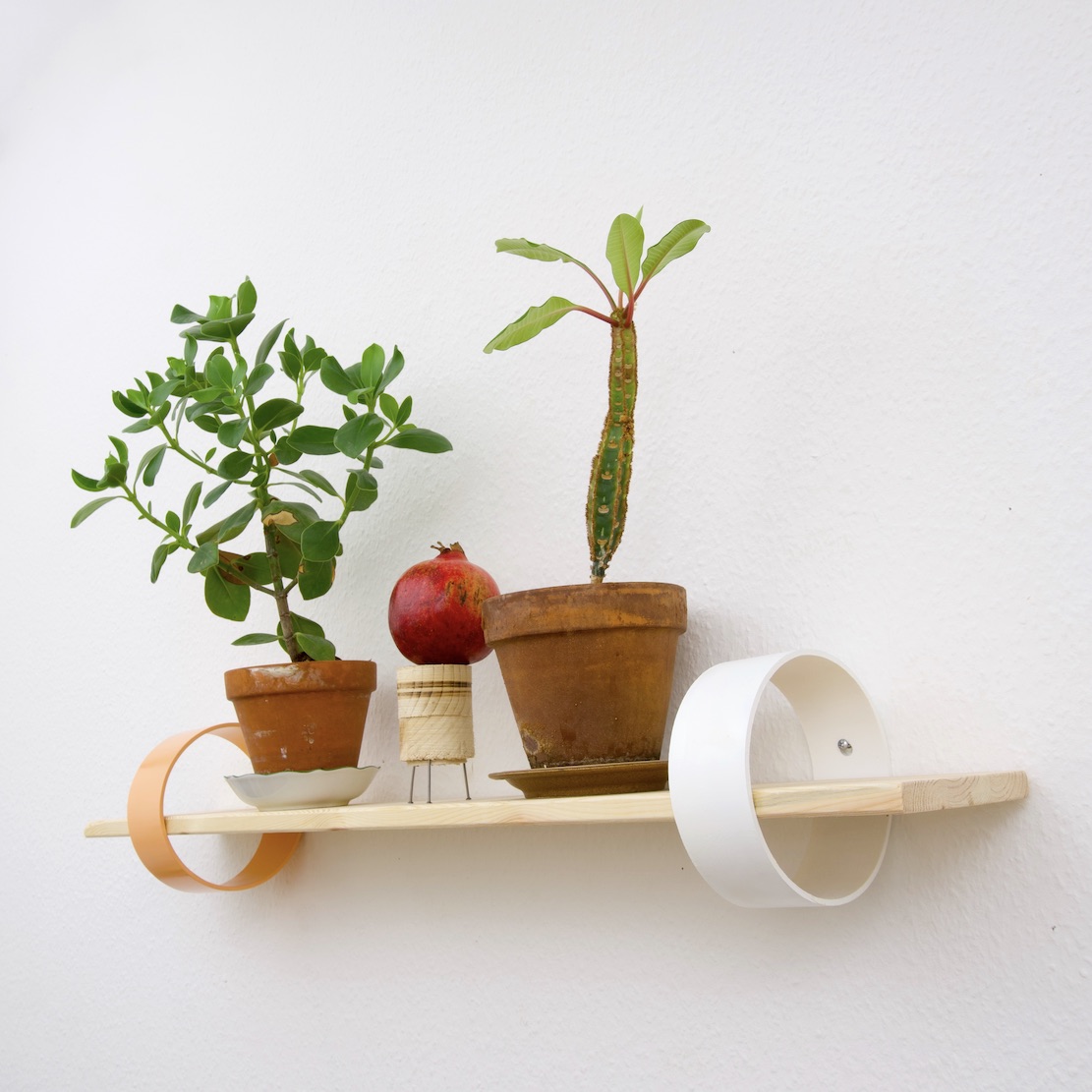 Extended Info
The core solution is simple and highly transferable. You can do this with other (Trikka and non Trikka) parts as well. If your pipe pieces do not have a hole you can use string to hang it onto a hook on the wall (not shown in pictures).
If your hook does not fit the hole in the circle part you can put some string (051.1) around the circle part and hang it with the string from the hook. 
Visit the original post by the designer to find a lot more pictures, building instructions and  updates about the design.
°