A container for food or other things. Made by the designer Lars Zimmermann as part of Trikkas initial 44.
Currently available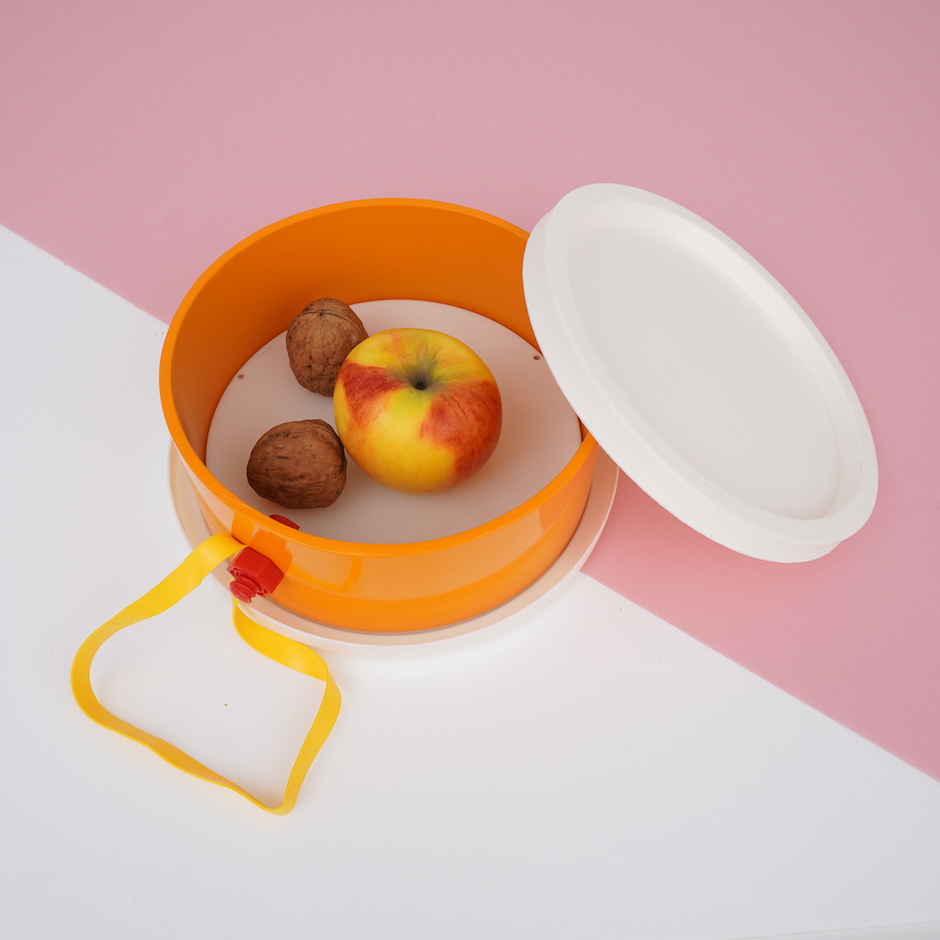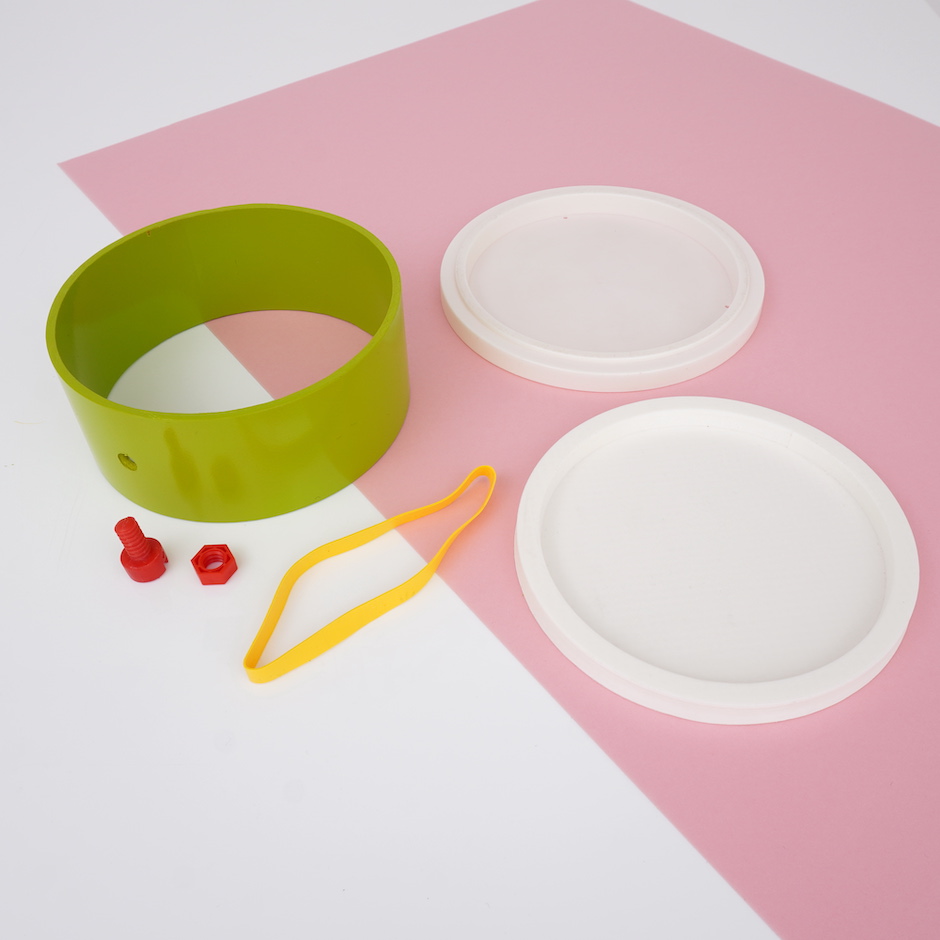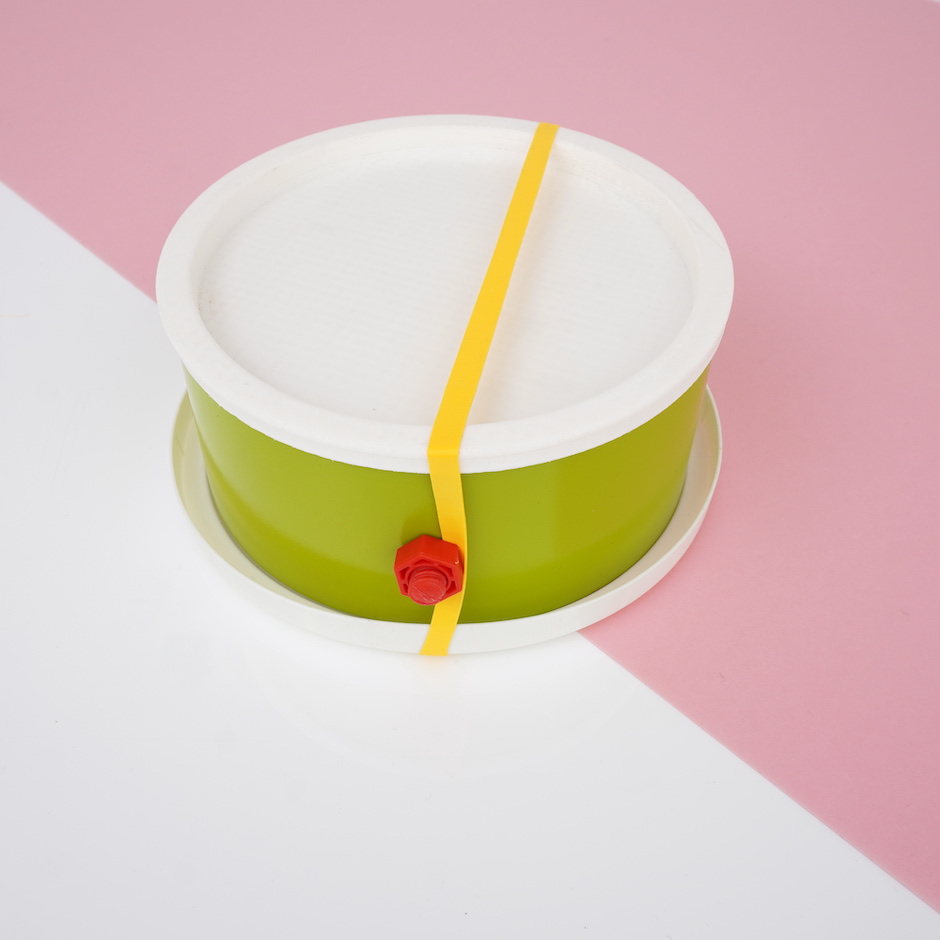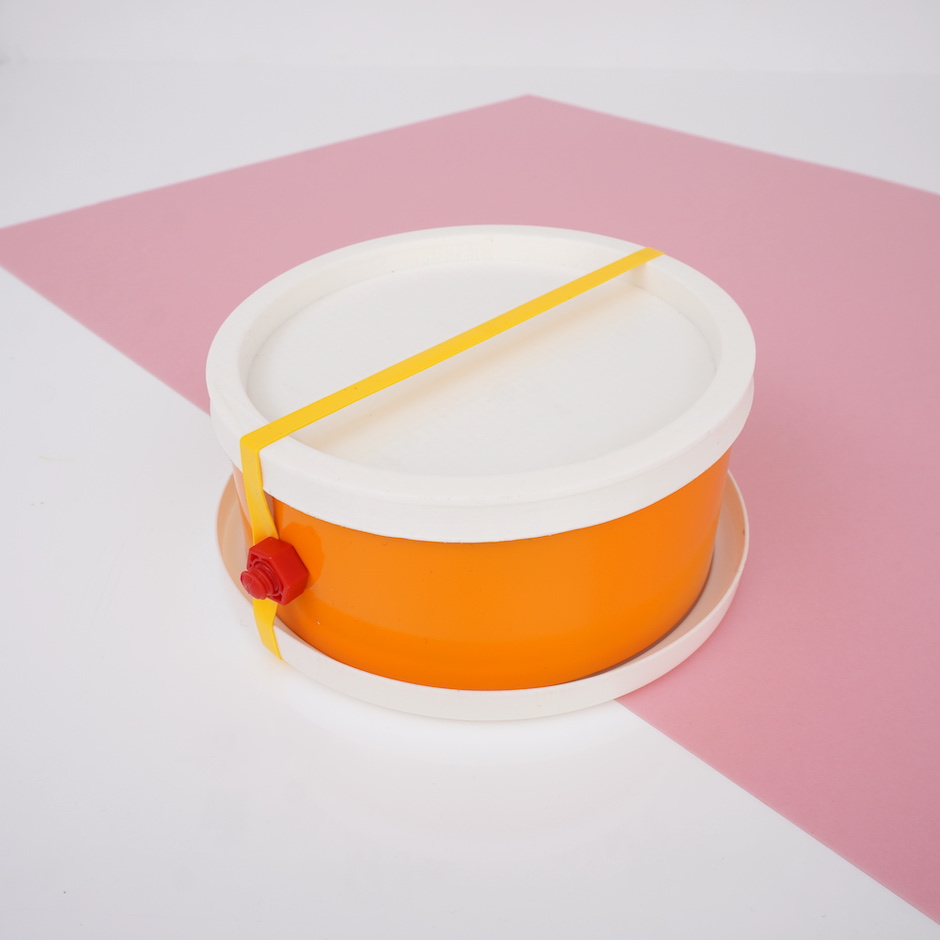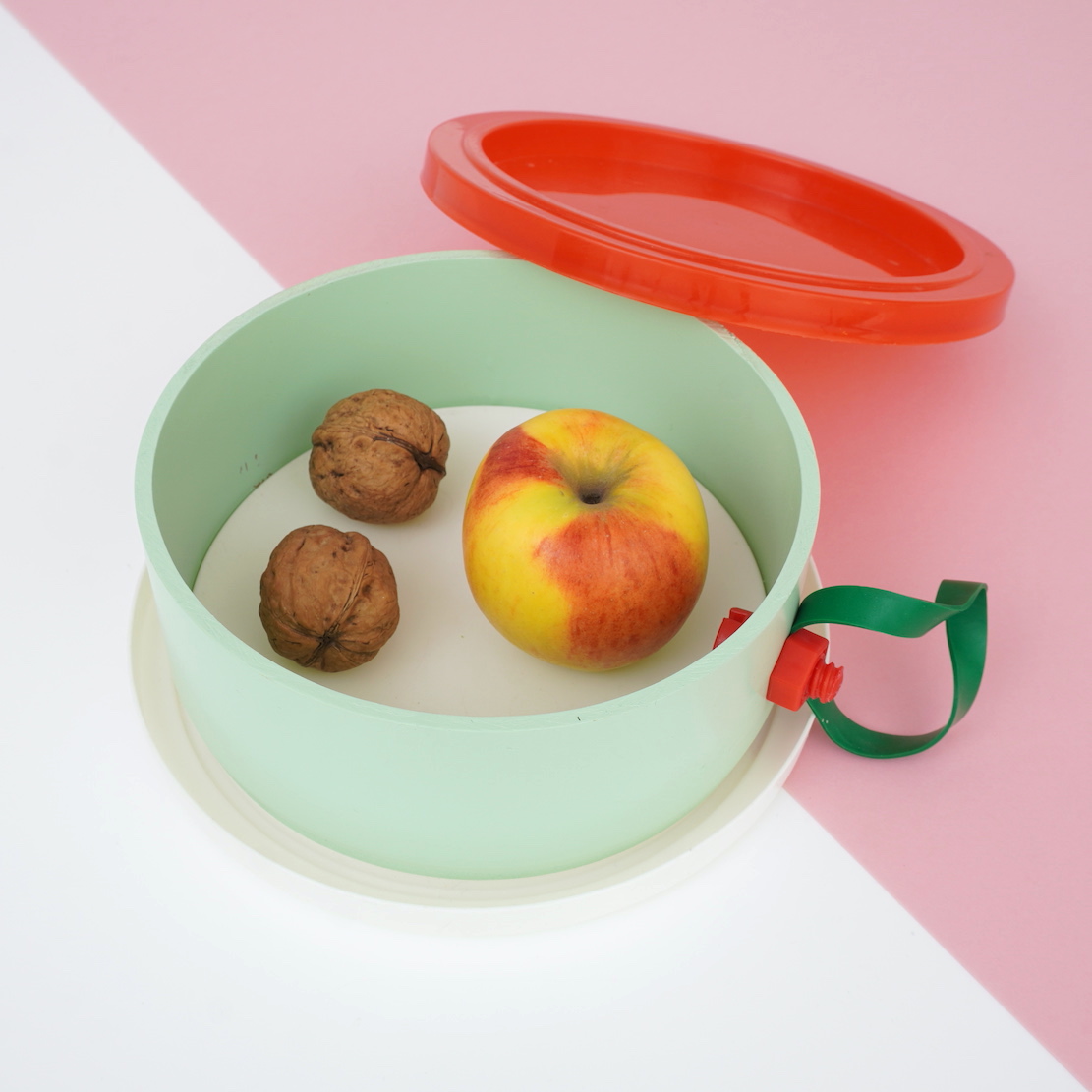 Info
Depending on how well the lid is made and what you want to use it for the box also works without the rubber band and plastic nuts and bolts.
Visit the original post by the designer to find a lot more pictures, building instructions and updates about the design.