Part info
What: strap.
Material: bendable.
Measures: 30 x 30 x 0,8mm.
Holes: 3grid, 10 holes – all possible 3grid holes , hole size is 6mm.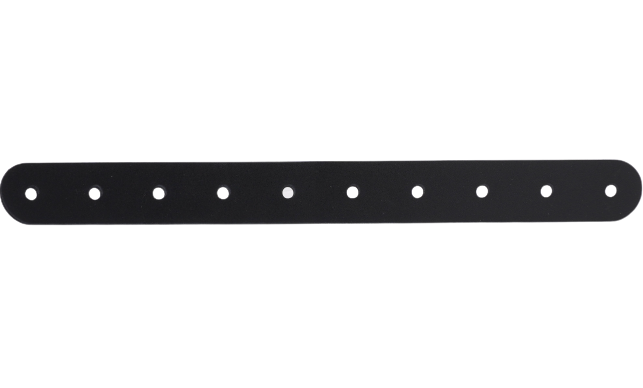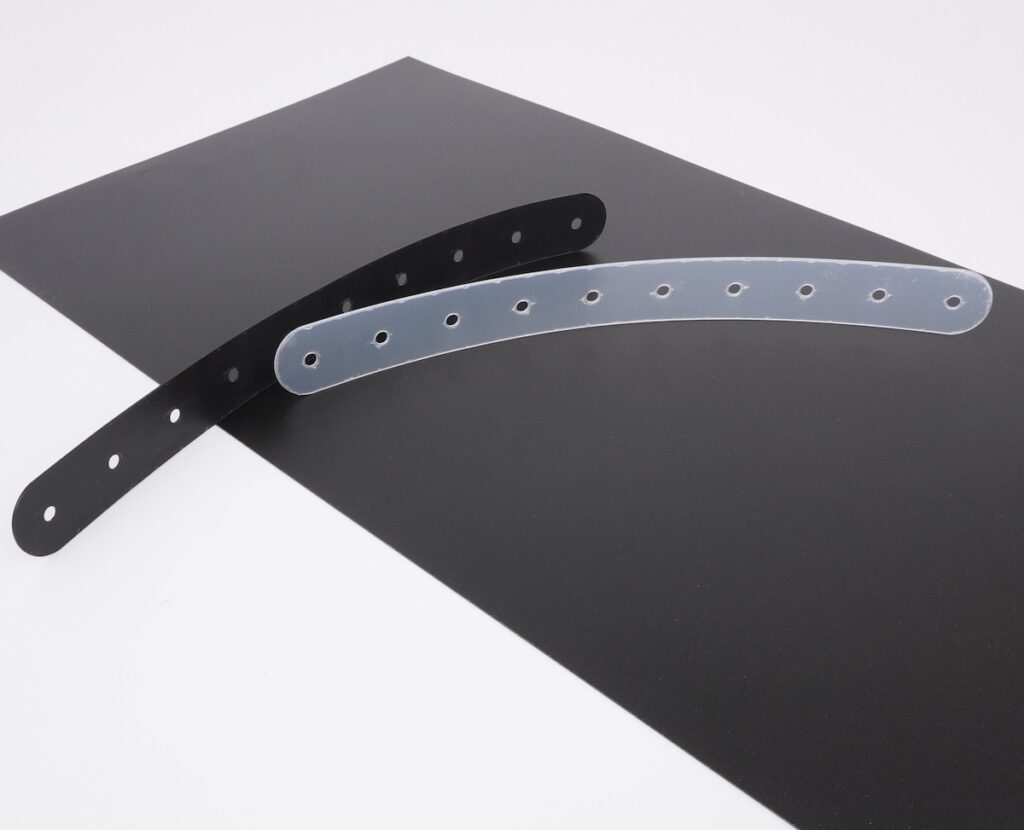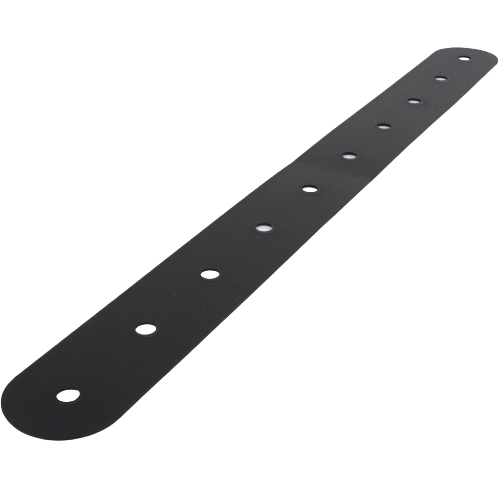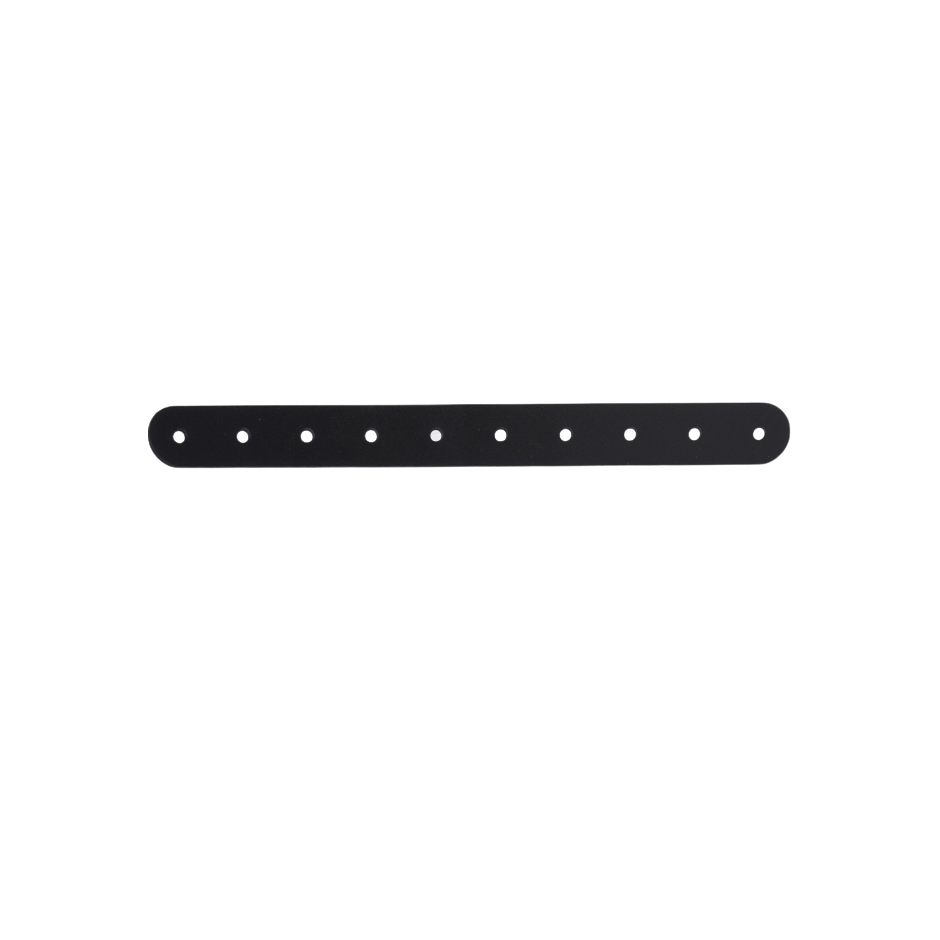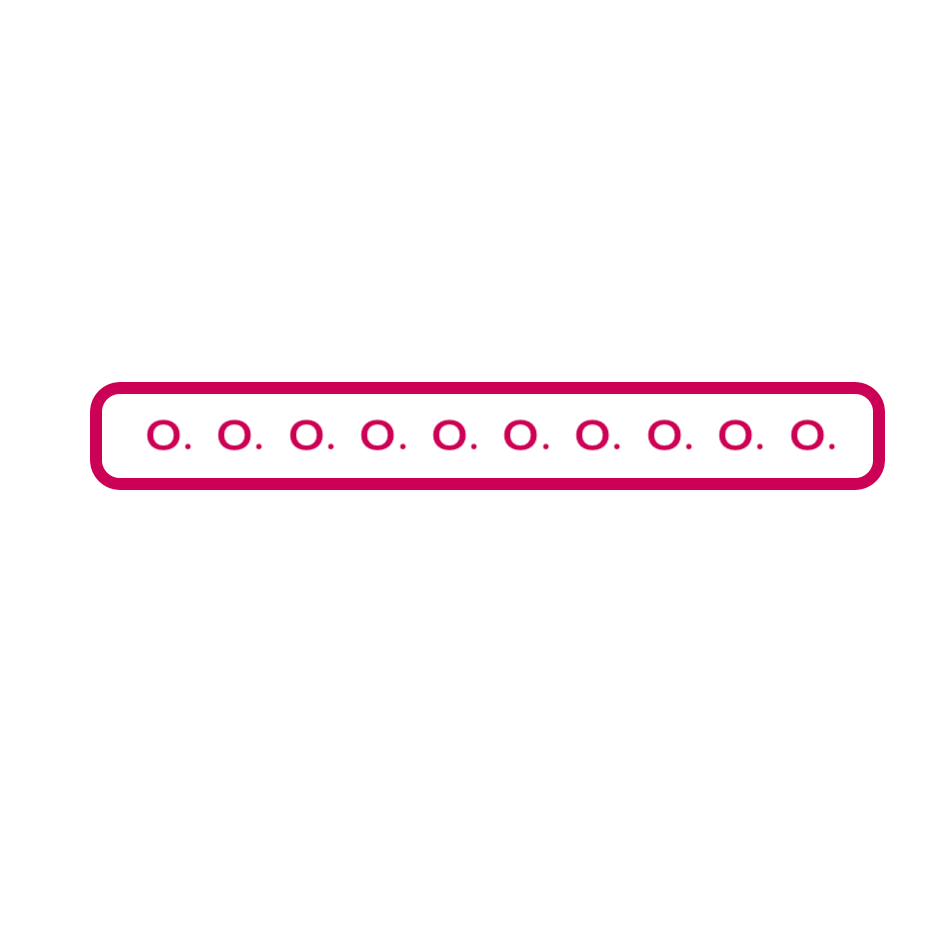 Tolerance
Size: standard tolerance.
Material: the part is used in applications that will put a lot of stress on it. So a strong material (for example PP) is recommended.
Get the part
Buy: the part is currently not available for purchase.
Make: it is pretty easy to make and source for. Find a bendable material (like PP sheets or leather), take some scissors to cut it and punch some holes with a hole puncher.

The part in the images above is laser cut from PP. You can download the file for it in the original post that introduced the part.
Introduced by
Products using this part