Trikka Contribution Guide
Design is always collaboration. Sustainable design needs to bring all actors on board. Everyone can do their part. One step at the time. Here is how you can join us as a designer, a manufacturer or design brand, a customer, a maker or with another idea in mind. °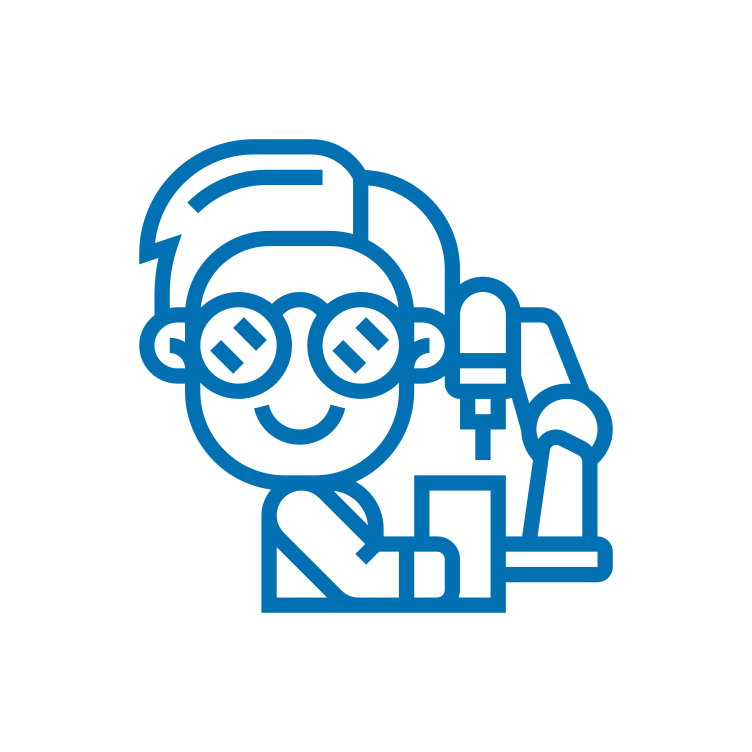 Design Brief
Design Trikka solutions:
Use Trikka parts for free for your professional work. And contribute products and parts to the catalog and build a business around it.
*
How to add a product?
… click me to read

.
Just three simple steps: 

1. Build a functional prototype

Trikka requires a functional prototype of your design. You don't need to have an aesthetic or manufacturing prototype done. But make sure your design/concept works as intended. The product should be a bit different from those already in the catalog. Very small iterations won't do. You can make another chair and even use parts from chairs that are already in the catalog. Just make sure you made a substantial creative step. If in doubt reach out. 

2. with mostly existing Trikka parts

Use parts from the

Trikka parts catalog

. They are all open and free to use. You can add also new parts. But this is limited to one new part per product. Fasteners like nuts and bolts are excluded from this count (because they are proven to be universal parts) you can add as many as you like. If you want to add more parts at once

reach out

. Especially in this early stage and with a still small parts catalog exceptions should be possible. We are inventing the catalog together. A simple trick to add more parts at once is to add several products at the same time that already share these parts. Felix the stool and the sock dispenser were added together – the parts they share were excluded from the count. Just make sure these products are all different from each other. 

3. and publish it. 

Publish your design on the web. Pick a place on the web you like for example your own page. Trikka is not a platform but a link collection. It is our goal to guide visitors and attention to your page.

Include all required info

into your publication. And then send us the link for review. The board will reach out to you (see below "what get's in).  

.
That's all.
–
How to add a part?
click me to read

.
If you want to add a part to the parts catalog this is what Trikka asks you for. 

You add a part when you add a product. Parts are not included without use case.

Design your part. Try to consider the

 

Trikka part design suggestions

in the process. They are suggestions not rules. You can disregard them if you think that helps in your case the invention of a useful universal part. We invent this together. Your opinion counts.

Publish your part on the web on a website of your choice and send us the link. Make sure to include all required information. We will copy some of this information to the catalog and link for the rest to your publication. 

–
–
What about my intellectual property?
click me to read

.
Does Trikka take any of your intellectual property rights for your product? No! None. You keep full control. You can do everything you would usually do for example register design rights and monopolise your design to build a business around it.

All parts in the catalog are open and free to use for you. You can use them to make closed and exclusive product designs. But if you add a new part to the catalog you'll need to open it for others as well – as they did for you. But this does not necessarily effect your product. To get the full picture please read here: ▷ How intellectual property works in Trikka.

–
–
How to make money?
click me to read

.
Why should you contribute to Trikka professionally? Here are three ways to earn an income from this.

1. Manufacturing deal

Trikkas goal is to make manufacturers and design brands interested in manufacturing and selling Trikka products. Your design will be on display here. If there is a demand these companies might reach out to you and you come to an individual deal. Trikka will advertise your design and the product based on it once it is on the shelve. 

2. "Donations" for local makes

Trikka

enables distributed manufacturing. Unless you disable this customers can approach local craftsmen and ask them to make your design individually for them. If that business transaction happens the local craftsmen will transfer some of the money made to you as a "donation". You as the designer can set up a channel for this e.g. paypal.me.

3. Commissioned work

Trikka is basically a marketing channel for you. The whole site is designed to draw attention to you as a designer. You'll become visible as a contributor to innovative and fun sustainable design. This might lead to opportunities for you. For example if your local museum want's to build their next exhibition using sustainable Trikka solutions. You are the local expert for that system and they hire you. This and much more is thinkable. Let's build this brand together and benefit from it.

–
–
What gets in?
click me to read

.
Who decides if a contribution to the catalog is accepted?

This decision is currently made by a "board of stewards". The board consists of designers that have successfully contributed a design. They will peer review your addition with the goal to help you getting it into the catalog. 

Decisions and suggestions will be made based on this design brief and the Trikka design suggestions. Stewards might suggest or ask for tweaks. 

Why stewards? A system like Trikka can't be designed as a fixed set of rules on paper. It will always need people who drive and design it while it goes. So let it be designed by people that have a stake in it – hopefully with the best intentions. Stewards are elected. Once you have contributed a design to the catalogue you can also elect stewards and be elected as a steward yourself.

Here is the current board.

This whole ecosystem brief is subject to change. Changes can be made by the board of stewards always in consultation with the stakeholders of the Trikka project. °

Trikka Manufacturer Brief
Manufacture and sell Trikka designs:
Trikka invites manufacturers – big and small – to engage with Trikka. Pick up Trikka designs commercially. Partner up with the designers and plug into the system. Depending how big or small you are here is more information for you.
.
Larger scale manufacturer or design brand
… click me to read

Her
Found something interesting in the catalog? In each post you'll find the link to the original post by the designers. There you'll find more information about the designer and an address to get in touch for individual negotiations.

All possible property rights belong to the designer. Agreements are made between you and the designer. Trikka doesn't play a role in that.

But if you end up manufacturing and selling the product let us know. We will link to all selling shops and advertise your product on our channels. Free advertisement and support. (Provided of course that the design of the finished product is still Trikka compatible.)

You will also be able to use the Trikka brand to advertise your product if desired.

To understand more about this make sure to read how intellectual property works with Trikka. "Parts are open, products can be closed."

Feel free to reach out to discuss this in more detail.
–
Small workshops and individual craftsmen for 'Local Makes'
click me to read

.
If you run a small business and want to make a Trikka design, e.g. because a customer has asked you for it or because you think one of your customers might be interested in it – you can do that. We call this a "local make".

Study the design and all its parts. Check if the designer allows "local makes". If so you can create a quote for your customer. If you end up making the product and getting paid for it please donate the requested amount to the designer. You can find the channel for the donation on the original post of the design you made.

When you have made something feel free to let us know. We might post about you and highlight you and your work.

–

The donation system of local makes is trust based. Let's build a community of trust.

If you increase the number of makes (more than 10 in 3 months) you should reach out to the designer and see if a different deal can be arranged.

Do you have questions? Reach out to us.°

Trikka Customer Brief
Hello customer. Want to buy a Trikka product? Great.
Browse the catalog. The products indicate where you can buy them currently. If they are not available in stores right now it's not the end for you. Have them made for you as a local make and enjoy circularity:
*
'Local Make' – have it made for you.
… click me to read how

.
Trikka designs are intentionally designed to make it possible to make them quickly and cheaply in small local workshops. So open your yellow pages and contact a local handyman (for example a carpenter). Show the design you want alongside the instructions for local craftsmen and ask for a quote. Go ahead. It is fun. You'll learn something, get something circular and help to spread the word about an inspiring idea for a sustainable design revolution. (Btw. this is called "distributed manufacturing". Be a part of it.)
–
Make yourself.
click me to read more

.
Some Trikka designs are even so simple that you can make them yourself without any skills. For some you just have to collect or shop for the parts and take up some scissors. Go ahead. Become a maker in the community.
–
Campaign with us to change the world.
click me to read

.
If you are excited about Trikka and want to see more products in the world that follow our approach to sustainable design – campaign with us. Let's push Trikka ideas closer to the mainstream.

Send a link to the product you like to a major brand or manufacturer you would like to buy it from. Tell them that you would like to have such a design with these possibilities. And that you would like to buy it from them. Get them on board for sustainable change.

Maker Brief
Make and improve Trikka designs
Hello Maker. You are welcome to make all Trikka designs. All parts are well documented. It should be easy to make them. Show us your interpretation.
If you take pictures we are happy to receive them and eventually share them on this page or on social media. Hashtag #Trikka
You can make as many of the products you like for you or as presents to friends and family. Just when you start to engage in commercial activities with it (other than social media or teaching) – for example you sell makes – please also read what is written above ↑ about "local makes".

Other
Use Trikka:
The Trikka system is useful for many professions: exhibition designers, interior designers, educators, researchers, environmental activists and more. Feel free to use this system in your work. Plug into this experiment and make it a collective one. Trikka needs many ideas and visions and local experiments. Let's invent change together.
A few more details for certain groups:
.
1 Teachers: use Trikka in your design class?
click me to read

At the current stage Trikka is pretty experimental. And just perfect for a design class at a university. A semester project. We did this already (Lars) with great results. Feel free to reach out to us before you do this. We are happy to give an introduction and also feedback during the semester.
–
More soon°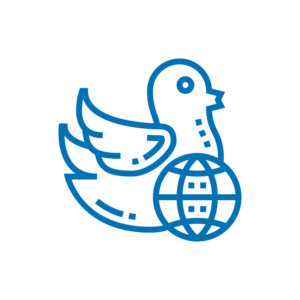 Why should I trust Trikka?
Just do. Trust is the only way in which something good can come into the world.
Besides that we can not really give guarantees. Just that we worked on this for a long time and won't give up fast. And your engagement is pretty risk free. All your results stay yours and are valuable also outside of Trikka. It's working products with useful parts.
–
Have feedback? Pls. send it to us. We need your thoughts.
Let's build this together.
Image Credits 
The icons on this page were created by Eucalyp of the NOUN project and are licensed under CC-BY 3.0. Original Source: Designer, Manufacturer, Customer, Maker, Other, Free